Episodes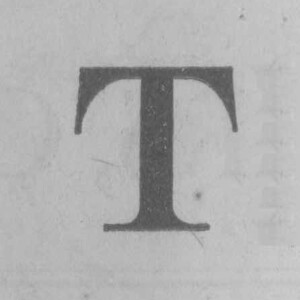 Thursday Nov 11, 2021
Thursday Nov 11, 2021
This conversation was recorded on 5 October 2021 and Brian died 10 days later. It was the last time we spoke.
This was - not surprisingly - an odd conversation. It was dominated by Brian's knowledge that he was not long for this world. It was also dominated by all sorts of connectivity problems. And when all was said and done it wasn't all said and done because Brian called me back because there was a bit he'd forgotten.
Brian had something on his mind. Regular listeners will know that at the beginning of this year we recorded a conversation on the Industrial Revolution and that our most recent conversation whilst starting on the Middle Ages eventually moved on to the Industrial Revolution again. What Brian had on his mind was something to do with the works of Deirdre McCloskey and Emmanuel Todd. What that "something" was I didn't know and still don't. Brian could be a difficult man to follow especially if you're a dullard like me. If you have ever listened to a few of these conversations you will be familiar with my floundering in Brian's wake, not only not understanding what he has just said but not even being able to find the right questions to ask in order to get some clarification. So it is here. It was bad enough at the best of times. Anyone who knew Brian will know that he was very good at dominating a conversation. He was not an easy man to interrupt and that did not get any easier after he was diagnosed with cancer.
So, I failed to pin down just what it was that Brian wanted to say. Maybe it will be obvious to others who are more familiar with McCloskey and Todd or with Brian's own thinking. Maybe we'll have to leave it to some ideological cryptanalysts to decode Brian's remarks. At least there's something to decode.
We also talk about Brian's Last Friday (30:30) which was held on 3 September 2021 in central London. This meant an awful lot to him. 
We also talk about Tommy Robinson (38:00). This was something I wanted to talk about. Well, actually I didn't but Brian was always most insistent that we should alternate when it came to introducing the subject. So it was to the end. 
And then we talk about Germany and the Industrial Revolution - the bit Brian had forgotten.
So, it was already pretty disjointed before the connectivity issues made it even more so. I have also kept a lot of stuff in that I would normally have edited out. Why? Because it feels like the right thing to do. I can't express it better than that.
There ought to be another paragraph here in which I come to a conclusion. A concluding paragraph even. Something about what a joy and a privilege it has been to have had these conversations routinely over the last 5 years and intermittently for a lot longer. But I don't have the words. Brian was special.
If you have any comments to make on this please make them at Samizdata.
Brian Quotes
"The big history date of the last thousand years was the wealth explosion and it happened in Britain."
"Emmanuel Todd is quite open about his admiration for the Anglosphere."
"Todd has very interesting things to say about Homo Americanus which he thinks is very similar to original human nature."
"Liberty, equality and fraternity spread in Europe after Napoleon was defeated."
"McCloskey and Todd between them could have cracked this but in fact they needed the intervention of Micklethwait."
"I want to make it clear that I attach great importance to my own opinions about this."
"…and if they [McCloskey and Todd] both get their bits right then between them they have it all, they have the whole story. As it is the only one with the whole story is me."
"I am torn in half about whether America will shake itself loose of all this woke nonsense."
"What I find interesting about Tommy Robinson is that people succeed in creating this false idea of what he is and then if you disagree you are accused of supporting this false person."
Notes
Lineages of Modernity; a review by Tyler Cowen.
Brian's blog post on the gap between the English Civil War and the Industrial Revolution. 
Try as I might I cannot find any reference - by Brian or otherwise - to the duke - or any other potentate - who wanted to imprison Beethoven but couldn't.