Episodes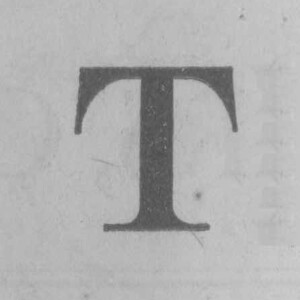 Thursday Apr 15, 2021
Thursday Apr 15, 2021
Enoch Powell was a prominent politician in the 1960s and 1970s. He is best known for his views on immigation although he was also friendly towards libertarian ideas especially on economics. While a large part of our chat is inevitably taken up with immigration we also discuss Margaret Thatcher, Steve Baker and the end of Empire.
Brian quotes
"He regards office as a trivial thing by comparison [with ideas]."
"He [Powell] probably would have submitted it to a bigger publisher, the bigger publisher would have said 'Do you think you could tone this down?' and the answer was 'No!'"

Notes
Simon Heffer's biography 
Powell's history of the House of Lords 
Powell and King's Langley. I can't find any subsequent reference to his theory so I have no idea whether it has become accepted or not.
Powell resigned from the Macmillan government in January 1958.
The substance of the House of Lords reform that both Conservative and Labour backbenchers could object to was the amount of front bench patronage involved.
He became professor at the University of Sydney in 1937.
His Wikipedia entry lists well over 30 writings. Some are books, some papers and some collections of speeches. 
Powell was elected as an Ulster Unionist in the October 1974 election.
There is some evidence to suggest that Blair used immigration to rig elections.
Our diversity podcast.
After the Falklands War, Powell had this to say in the House of Commons, "Is the right hon Lady aware, that the report has now been received from the public analyst on a certain substance recently subject to analysis and that I have obtained a copy of the report? It shows that the substance under test consisted of ferrous matter of the highest quality, that is of exceptional tensile strength, is highly resistant to wear and tear and to stress, and may be used with advantage for all national purposes?" The words were framed and hung in her office.
The story about Powell and his Indian colleague appears on p.95 of Heffer.