Episodes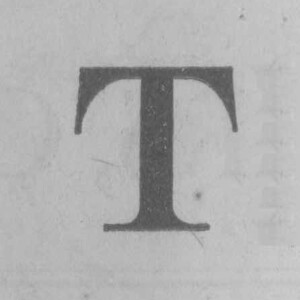 Wednesday Sep 15, 2021
Wednesday Sep 15, 2021
Disclaimer time. If you're looking for an explanation of the ins and outs of TCP/IP or packet switching this is not the podcast for you. This is about how Brian has used printers, photocopiers and the internet down the years to get the libertarian message across. The key thing - for Brian, at least - has been how to keep the costs down.
Along the way, we talk about LA Pamphlets, Brian and the libertarian big cheeses, universities in the late 1960s, the Royal Festival Hall's dreadful acoustics, how to sell tickets to student plays, the difference between the Libertarian Alliance and other free market think tanks and Crossrail. We even manage to find time right at the end to talk about Deidre McCloskey.
Brian quotes
"I've learnt from experience that when people say things in public they generally mean them."
"I was just observing the absurd antics of the Lenins with hair who were infesting this university in this completely delusional state of mind."
"The Royal Festival Hall was built at a sort of 2000-year low in acoustic competence."
"…look at Boris Johnson. You get the impression that his latest wife occupies about half of his head."
"Most men are very frightened about boring people about what they do and tend to be very evasive about it."
Notes
Simon Rattle's concert hall.
The Epic of Gilgamesh would indeed appear to be the oldest surviving story.
"Rob" is Rob Fisher who runs the Brian Micklethwait Archive.